Latest News and Blogs from TDT Machine Tools
Alliance Tooling's strategic choice to add a further two Kafo machining centres into their workflow builds their production capabilities for 2023/2024. The acquisition of a second Kafo KA-40 from TDT Machine Tools is a testament to the KA-40's…
https://www.tdt-machinetools.co.uk/wp-content/uploads/2023/11/TDT-Alliance-Tooling-Kafo-VMC-6.png
984
1312
tdt-admin
/wp-content/uploads/2021/06/TDT-logo-white-border-small.jpg
tdt-admin
2023-11-07 13:46:47
2023-11-07 13:54:59
Third Kafo Machining Centre delivered and fourth on order for Leicester plastics toolmaker.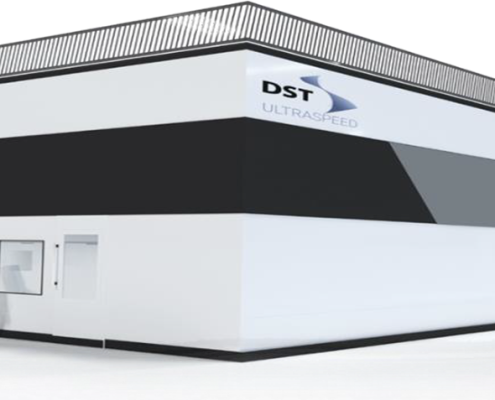 In the world of CNC machine tools, the quest for precision, efficiency, speed and forward-thinking is never-ending. Specialising in large capacity machine tools, TDT also endeavour to bring the pinnacle of these advancements to the UK's manufacturing…
https://www.tdt-machinetools.co.uk/wp-content/uploads/2023/10/Picture1.png
477
1112
tdt-admin
/wp-content/uploads/2021/06/TDT-logo-white-border-small.jpg
tdt-admin
2023-10-02 14:09:00
2023-10-02 15:35:22
TDT Machine Tools brings you DST and GMTG: Pioneering the Next Wave of Manufacturing Brilliance.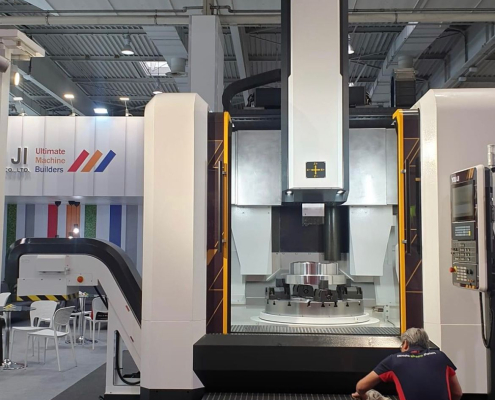 The Gold Standard in Vertical Lathes Across Industry Sectors Hall 16, Stand D23 Every two years, EMO becomes a mecca for machine tool enthusiasts and professionals globally. Among the plethora of innovations and displays, one name…
https://www.tdt-machinetools.co.uk/wp-content/uploads/2023/09/You-Ji-VTL1000ATCC-at-EMO-e1695121710941.jpeg
1289
1170
tdt-admin
/wp-content/uploads/2021/06/TDT-logo-white-border-small.jpg
tdt-admin
2023-09-19 11:07:22
2023-09-19 11:19:38
You Ji's VTL1000ATC+C at EMO 2023 Hannover
LAGUN Showcases the BM 3 RT at EMO 2023, Hannover: A Testament to Excellence in Machine Tools EMO Hannover, one of the world's most prestigious platforms for metalworking exhibitions, has always been a convergence point…
https://www.tdt-machinetools.co.uk/wp-content/uploads/2023/09/Boxed-tech.gif
480
854
tdt-admin
/wp-content/uploads/2021/06/TDT-logo-white-border-small.jpg
tdt-admin
2023-09-19 10:13:32
2023-09-19 10:14:29
Lagun Universal Bed Mills at EMO 2023
Spotlight on Innovation: You Ji, Lagun, and Kafo at the International Machine Tool Fair The international machine tool fair in Hannover, happening from September 18th to 23rd, 2023, is set to be a spectacular stage for innovations and developments…
https://www.tdt-machinetools.co.uk/wp-content/uploads/2023/08/TDT-logo-white-border-EMO.jpg
922
922
tdt-admin
/wp-content/uploads/2021/06/TDT-logo-white-border-small.jpg
tdt-admin
2023-08-23 13:40:03
2023-08-24 10:44:13
You Ji, Kafo and Lagun at EMO 2023
New You Ji VTL1600ATC+C Vertical Lathe Makes its Grand Entrance in the UK. From the worlds largest producer of large capacity vertical lathes, You Ji in Taiwan to West Yorkshire. In an era where precision meets power, a new addition…
https://www.tdt-machinetools.co.uk/wp-content/uploads/2023/08/WhatsApp-Image-2023-08-02-at-21.10.35-e1691667587541.jpg
1032
1196
tdt-admin
/wp-content/uploads/2021/06/TDT-logo-white-border-small.jpg
tdt-admin
2023-08-10 12:05:33
2023-08-10 12:35:23
The all new You Ji Vertical Lathe arrives in the UK